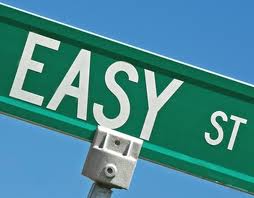 Are You Ready to Sell Your Home?

Listing your home with an experience professional Realtor can make a tremendous difference in the ability to sell your home in a timely manner and for a fair price. Selling a home effectively in today's market includes many factors. Outstanding web visibility is a top priority to capture contemporary home buyer's interest. You can be certain that your home will be showcased using many marketing strategies including an Internet technology that far outshines competitors to put your property in the brightest spotlight possible
Selling your home quickly and for the best price possible
will be my primary objective
as your Realtor. Through my and my team's expertise, we can highlight the unique features and allure of your home to appeal to the broadest audience achievable. I pledge to demonstrate dependability, integrity and fortitude during the process of selling your home.
Why should you work with a Realtor?
It has been documented year after year, even though you pay a commission to the realtor you still net more money and usually sell your home faster.
Here are a few items to think through before listing your home
Scheduling Showings
Will you be able to show your home at times and days that a buyer will want to come through your home? Flexibility will be key—Also, your home needs to
be in showing condition
always
. This is a large part of how to sell your home quickly! I have systems in place to help with these issues and when working with me I can accommodate your busy schedule- not the other way around. That should always be taken into account.
Marketing your Home
Listing your home on the MLS is a service that only a Realtor can provide. As we all know Buyers start their search online, but will reach out to a realtor once they have enough information. So not only do I add your listing to the MLS I syndicated it out to 300+ websites giving details and photos of your property that will be shared with other Realtors who represent buyers. We have access to powerful marketing tools, including
Accurate Pricing
An experienced Realtor has the knowledge and skills to appropriately assess the value of your property. Marketing your property for the correct price based on an expert analysis of the market has an enormous bearing on the success of selling your home.
Rules, Regulations and Transactions
Understanding the complexities and subtle nuances of real estate law should be left in the hands of a professional. It is a Realtor's responsibility to make sure their client is represented using the highest ethical standards and to keep the clients financial interests first and foremost throughout the real estate transaction process. To guide you through and make sure you are aware of factors that can affect you.
These are just a few things to be considering I would be happy to set up some time to go over things with you and make sure you are on the right path.